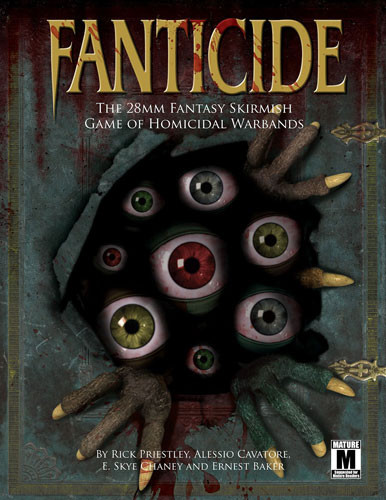 Throughout the craziness of my life, I added a move...

Fanticide the game was a collaboration between Rick Priestly, Alessio Cavatore, E. Skye Chaney and Ernest Baker. Now, long out of print and defunct, like a Creep it lurks in my collection waiting to leap out into the light and deliver a bite!!!

My teenage son, a former wargamer, stumbled across the Fanticide rule book in the process of moving. Surprisingly, he expressed an interest in playing a game. Imagine my shock and pleasure...